1. Changdeokgung Palace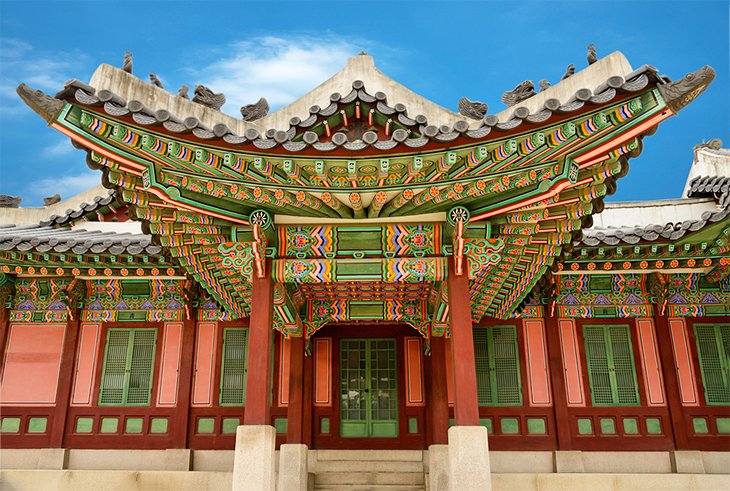 Of the five grand palaces built by the Joseon Dyantasy in the 15th century around Seoul, Changdeokgung Palace was always the preferred royal residence. It's where the king and royal family lived their daily lives.
The palace isn't just a single building, it's a complex of buildings, and each served a different purpose. Some are accommodations, some are libraries, dining rooms, and meeting rooms, among other uses. Be sure to spend some time in the 78-acre Huwon, or palace garden, located behind the palace. It's filled with pathways, green spaces, pagodas, streams, and lakes.
2. Busan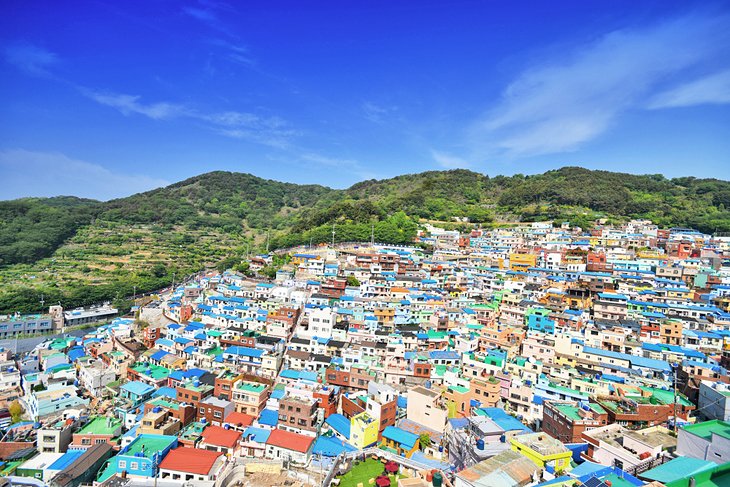 Did you know you can hit the beach in Korea? Busan is the second largest city in the country, and its coast is lined with some beautiful beaches and resorts. There's a lot of culture and history here, too. Be sure to visit the Beomeosa Temple and the hillside village of Gamecheon. Gamecheon is a European-style village on the cliffs above the sea, like Korea's version of Santorini.
Seafood lovers should be sure to visit Jagalchi Market, the country's largest commercial seafood market. Part of the market is open to consumers, and there are many small restaurants that will cook up your purchase, so you can eat it right here.
Getting to Busan is easy, it takes a little more than two hours from Seoul on Korea's KTX high-speed bullet train.
3. Jeonju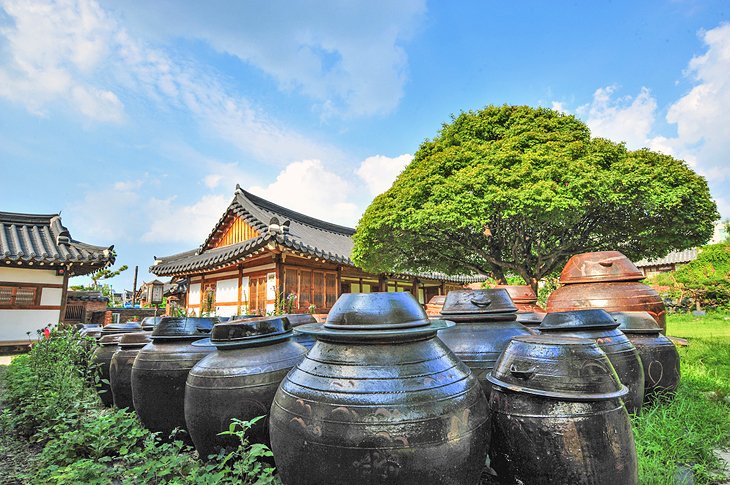 Jeonju is a very historic city, once the spiritual capital of the Joseon Dynasty, it's about 90 minutes by train from Seoul. It's home to many ancient temples and shrines along with a hanok village. These are found throughout Korea. They are preserved neighborhoods of ancient and old homes (hanoks), allowing visitors to get a feel for what life was like in ancient Korea.
Some of the homes in the hanok villages are open for tours, and others have been made into museums (and restaurants and lodging, too), but most remain private homes
4. N Seoul Tower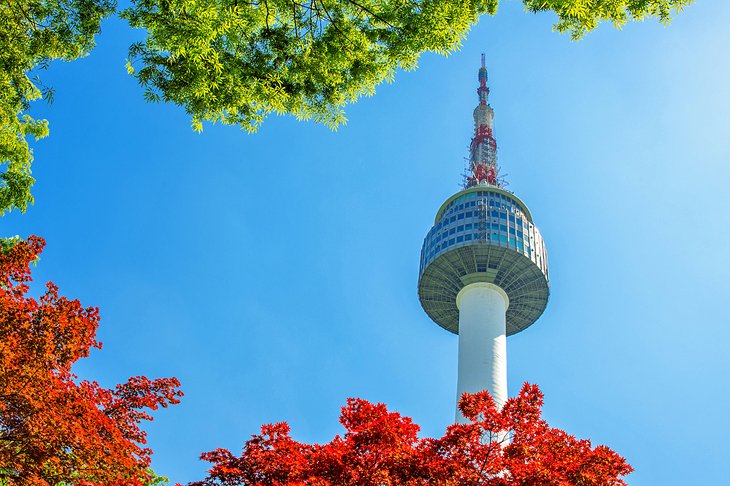 Yes, everyone visiting Seoul should go up in the city's iconic observation tower. Its position almost on top of a mountain, plus the height of the tower itself, gets you almost 500 meters above sea level and the city below. But leave some time to explore the surrounding mountain area. The tower is near the top of Mount Namsan, and the entire area is Namsan Park, which is run by the city. There are miles of hiking trails to explore, all within a few minutes of downtown Seoul.
The top levels of the N Seoul Tower include indoor and outdoor observation areas and restaurants. The exterior of the tower is covered in LED lighting, which is illuminated each night in seasonal light shows.
There's a cable car that takes you from the city (near Myeongdong) to the tower's base area. You can then hike from here. After climbing the mountain and riding on the cable car, leave time to explore the Namsan Hanok Village. These preserved historic villages, which are located all over Seoul and Korea, are re-creations of ancient Korean neighborhoods. This village includes five restored hanoks or traditional Korean homes.
5. Bukchon Hanok Village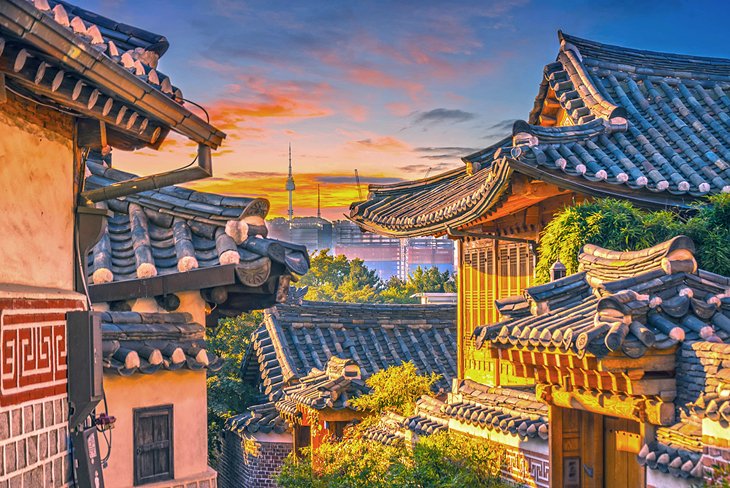 Hanok villages, which can be found in a few places in Seoul and around Korea, are living museums. They're restored and preserved ancient neighborhoods, some in their original location (like Bukchon) and some re-created with hanoks (traditional Korean homes) moved from elsewhere. They give visitors an opportunity to not only experience what it was like to live in a hanok, but also what it was like to live in Korea 600 years ago.
You can experience the tiny, narrow streets and also explore Korean culture, as many of the hanoks are museums or offer cultural demonstrations. Many are private homes, and some offer accommodations. That's what makes these village areas so special; they are true living history because many of the homes are privately owned and occupied by real local residents.